Ryan Drickey, Eli West and Steve Roy at Acoustic Artisans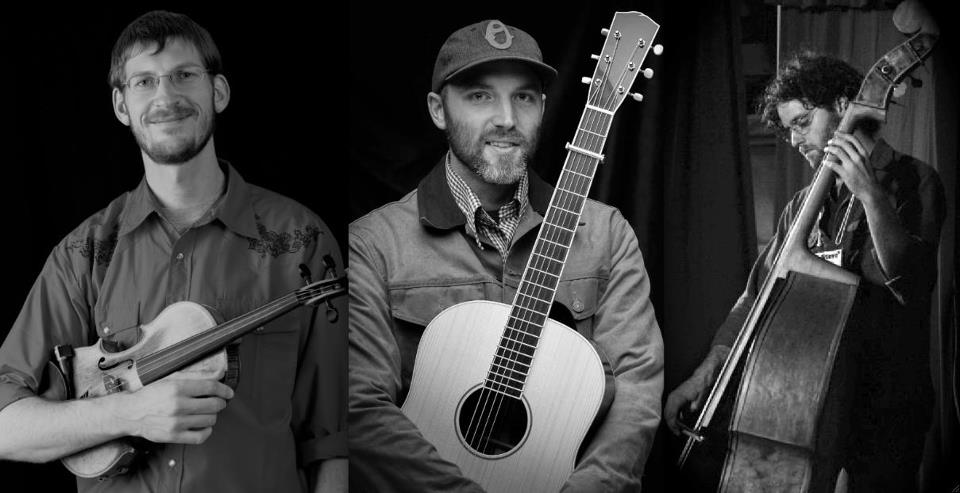 Come and enjoy a modern acoustic exploration of the deep well of traditional music ranging from old-time fiddle tunes and songs, vocal harmonies and country songs, to Swedish polskas and waltzes. This concert promises to delight as well as challenge with its fresh treatment of beautiful old material from America and abroad.
Friday, March 9th at 8 p.m.
Acoustic Artisans, 594 Congress St., Portland, ME
View the Facebook Event
Ryan Drickey recently spent a year with a Fulbright in Sweden studying traditional Swedish fiddle styles. Rooted in bluegrass and old-time, he won the Rockygrass fiddle competition in 2007, and has played and taught across the US as well as in Europe, Canada, and Australia. He is currently playing with the bluegrass/americana/honky-tonk outfit Finnders and Youngberg (FY5), as well as with Cahalen Morrison and Eli West. He holds a Masters of Music in violin from the University of Colorado at Boulder.
Eli West is a Seattle-based multi-instrumentalist. With an interest in angular phrasing and improvisation in bluegrass and old time, his guitar playing has been called both strange and strong in the same breath. He has released two records as half of the new/old-time duo Cahalen Morrison & Eli West, which tours regularly throughout the US and Europe. Eli recently played on John Reischman's latest record, and enjoys sitting in with folks like Tony Furtado.
Steve Roy is a multi-instrumentalist from the NH Seacoast. Known primarily as an upright bass player, he has performed and toured internationally with a myriad of bluegrass's top artists, including Laurie Lewis and Tom Rozum, Darol Anger, Joy Kills Sorrow, Frank Solivan and Dirty Kitchen, Hit and Run Bluegrass, Chris Stuart and Backcountry, Spring Creek Bluegrass, and many more. He also leads the exploratory jazz group Jazzputin and the Jug Skunks, and performs around with New England with a wide variety of bands. He is a faculty member at 317 Main St. Community Music Center in Yarmouth, ME and at the Portsmouth Music and Arts Center in Portsmouth, NH.